Content apps
In the content section of Umbraco you'll see all Umbraco nodes and most of them will relate to a specific page in your website. If you have installed the uMarketingSuite each Umbraco node will have two extra Content Apps. The concept of a Content App was introduced in Umbraco 8 and the uMarketingSuite is making full use of it.

Analytics
If you navigate to a node you will see the Analytics content app. If you open the Content App the Analytics data of this specific node is loaded.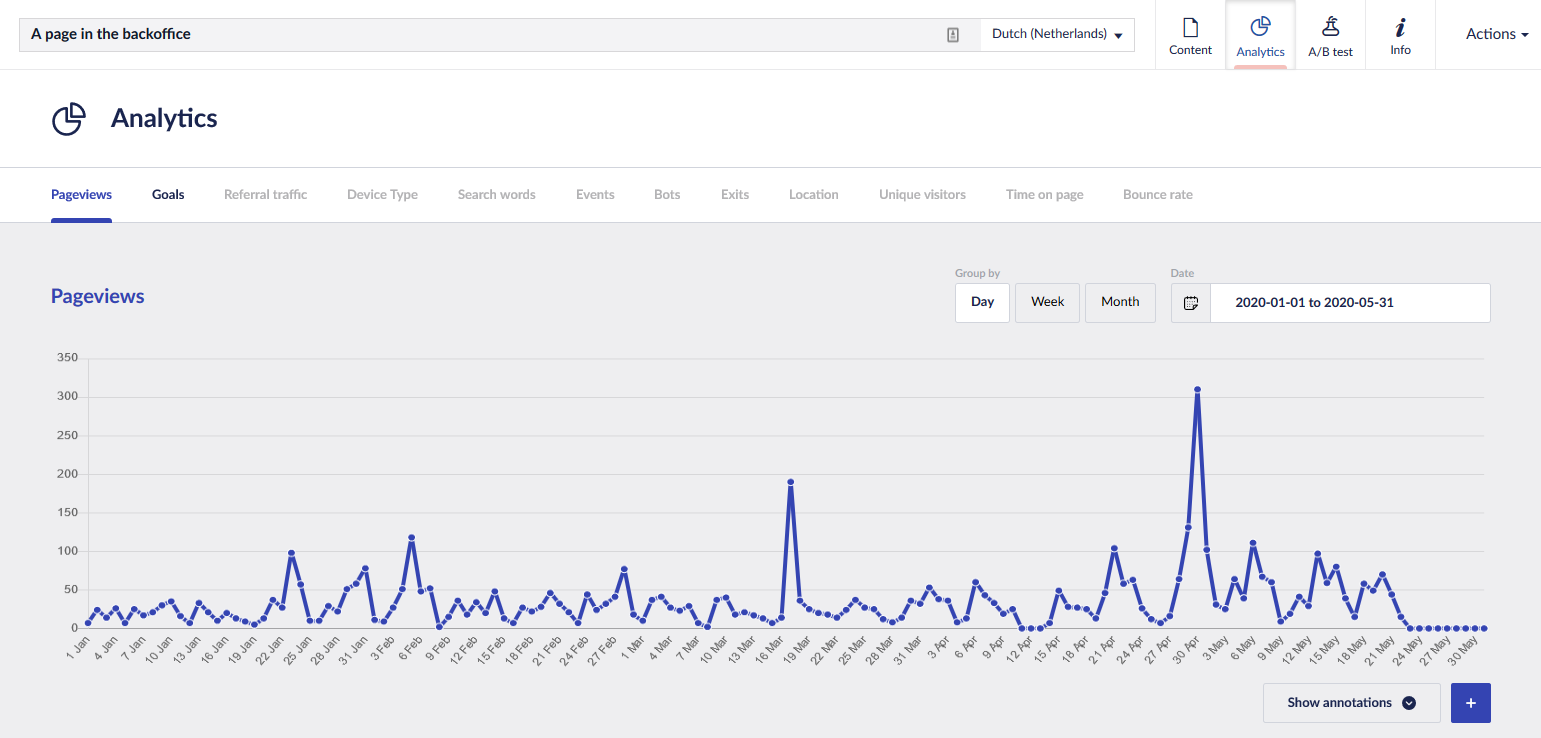 A/B Testing
The A/B testing content app will allow you to test your Umbraco node within the splitview functionality. This functionality is ready to use, but unfortunately you will have to wait until Umbraco 8.7 is released! When that version is released the A/B Testing functionality will work in full swing!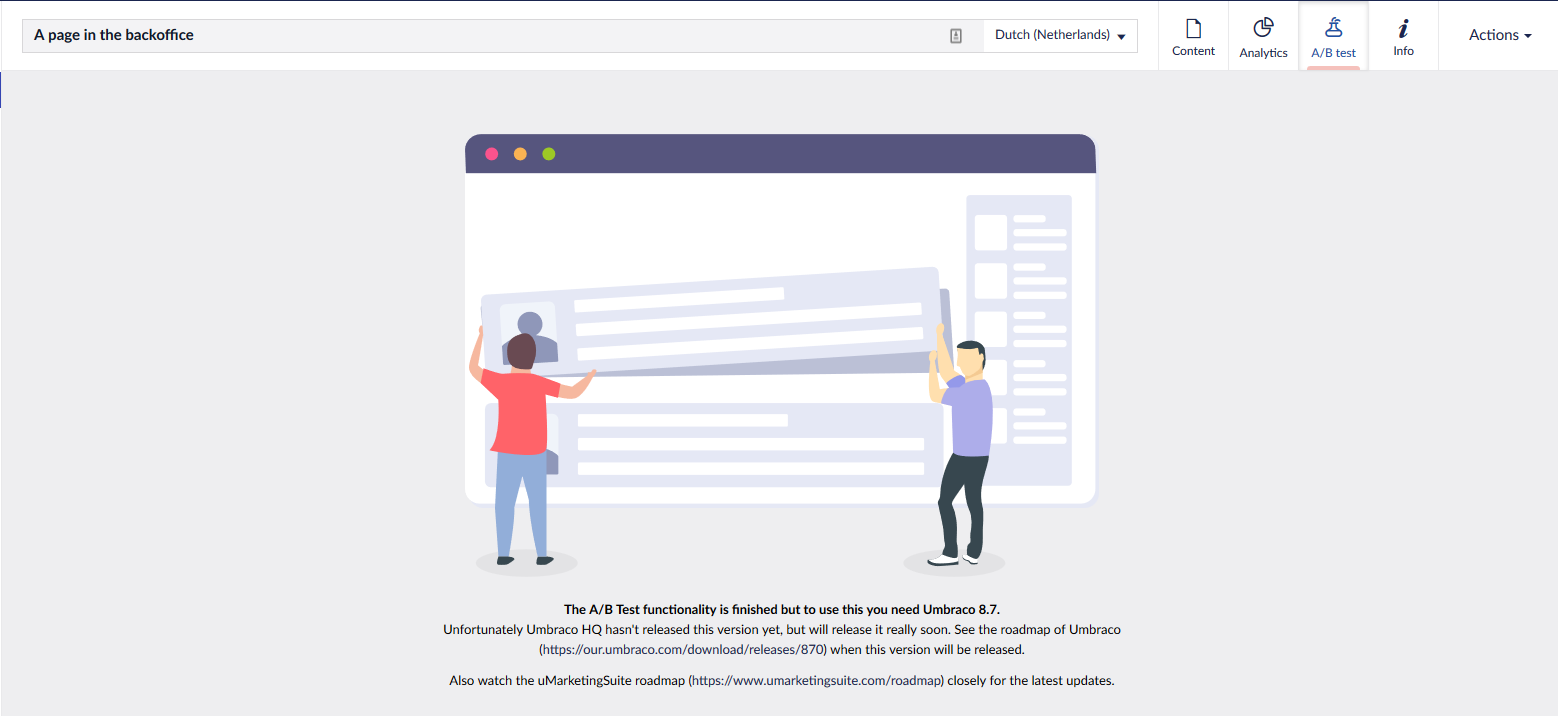 Known issues
At this moment unfortunately it's not possible to limit the Content Apps to only specific usergroups or document types. At a later phase we will build this, but at this moment this is not our biggest priority. Please reach out to us, if it is for you and we will see what we can do for you :)!